Tom Guldner has addressed many national and international conventions.
Here Tom addresses the prestigious International Tug and Salvage convention in Hamburg, Germany (ITS 2014).
Tom's address dealt with Firefighting tug boats and LNG as a fuel for new work boats.
In this photo Tom is on a panel of experts at the Lloyds
Events convention
"LNG As a Fuel Forum"
which was held in Miami, Florida in the USA.
Tom took questions from the convention attendees who were made up of top executives in the LNG, Maritime, Trucking, and Railroad industries. Everyone was there for information about using LNG as a fuel in all forms of transportation and industry.
Here Tom addresses Work Boat Magazine's "Work Boat Show" in New Orleans, La. in December 2015
Tom addressed the topic of LNG being used as a fuel in workboats and in vessels of all types and sizes. Tom covered the new regulation requireing training of all members of the crew and safety while bunkering.
Tom will again address the Work Boat Show in 2017
In 2018 Tom will address the ITS 2018 convention, this time in Marseille, France. Tom will discuss firefighting on your vessel and also how LNG bunkering will affect firefighting methods.
If you can make it, please stop by and say hello.

Other conventions Tom has addressed: Lloyds "Fire on Ships" convention (London), FDIC, Firehouse, Professional Mariner Marine Casualty Conference, FDIC-Nova Scotia, LNG Summit New Orleans July 2016
If you would like Tom to address your group or convention on any topic dealing with Marine Firefighting or Liquefied Natural Gas (LNG) please e-mail us now.
Contact MarineFires@aol.com for all your Training needs
Contact us to provide the training and safety that your Firefighters and Vessel's Crews deserve.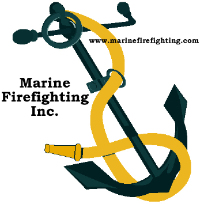 Unlock the Secrets of Knowledge - Training is the Key
Contact Tom Guldner at MarineFires@aol.com for all your Lecture and Consulting needs.